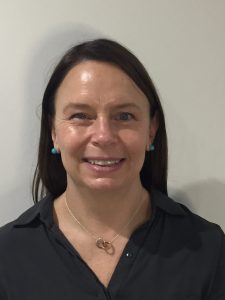 Leonie McLaren
Podiatrist, Business Co-Owner
B.App.Sc.(Pod), Grad.Dip.(Pod), M.A.Pod.A.
Affiliations: Australian Podiatry Association, Australasian Podiatry Council
Leonie graduated from La Trobe University in 1992 with a Bachelor of Applied Science (Podiatry). After working in a private practice in Melbourne for 6 years she moved to Geelong in 1997 to commence work with a private practice. In 2000 she moved into Community Health at Barwon Health. Leonie started her own practice, Geelong Podiatry, in 2007.
Leonie has always enjoyed the diversity of Podiatric Practice and working with clients of all ages.
Geelong Podiatry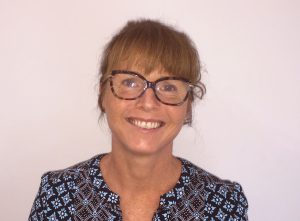 Lynette Kent
Podiatrist, Business Co-Owner
B.App.Sc.(Pod)
Lynette obtained her podiatry degree from La Trobe University in 1992 and has a wealth of experience having worked in many private practices during her 26 year career.
In addition to Lynette's general podiatry skills and experience she has a particular interest in the field of sports medicine and is passionate about biomechanics and the functional management of foot and lower limb problems.
Lynette has completed an ultra marathon, numerous marathons including New York and countless fun runs. Lynette now focuses on hiking. Having hiked in parts of Australia, New Zealand and Europe she is well equipped to advise on blister prevention, hiking footwear, socks, foot strength and hiking specific orthotics. She recently completed a 100 km hike in less than 24 hours and is looking forward to hiking the Julian Alps in Slovenia in 2019.
Geelong Podiatry
Philip Spark
Podiatrist, Business Co-Owner
B.App.Sc.(Pod)
Philip graduated from La Trobe University in 1989 and began working in Bendigo in private practice before running practices in Frankston from 1991 until 1998 and in Werribee from 1998 to present.
Philip has worked extensively in Podiatric Sports Medicine and enjoys working with athletes of all ages. He cares for his clients using the most modern practices and enjoys combining orthotic therapy, foot mobilisation, Shockwave therapy, foot strengthening and dry needling to achieve pain relief. Philip continues to develop his knowledge by attending conferences and seminars, a recent highlight was a trip to the Gait lab in Belgium to assess the latest force platforms and fitting of technical running shoes.
Philip is a local resident of The Bellarine, a keen road cyclist who enjoys a local bunch ride on the weekend and a runner, he has run a marathon, competed in trail running series and fun runs. Philip is available for appointments on Thursday's at the Curlewis clinic and Friday's at Ocean Grove.
Geelong Podiatry